Certifications
Europell srl considera la sostenibilità come un approccio strategico a lungo termine, volto a trovare un punto di equilibrio tra opportunità commerciali e responsabilità sociali, economiche e ambientali. La ricerca di tecnologie sempre più efficienti è condotta nel rispetto della natura e favorisce l'impegno volto a salvaguardare la vita delle persone.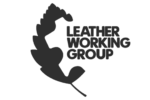 "A nation that destroys its soil, destroys itself."
Respect for the environment is an integral part of our way of doing business. We try to constantly reduce our environmental impact.